The Promise
You will change from the inside out – emerging with a new mindset, new coping and success skills, a different outlook and a clear path of where you are going, and how to get there.
"Join us to learn & participate in a peaceful environment where you are supported & surrounded by like-minds who are also on the journey of change, personal transformation and experience waking up every morning happy & eager for the day ahead."
LET YOUR PASSION DRIVE YOUR LIFE!
---
If you are an Entrepreneur, a Business Owner, want to Start your Own Business or at a Cross Road in your Career and You've got BIG DREAMS and AMBITIONS, it's time to start acting on them while taking your life to a whole new level.
We'll be your guides teaching Jack Canfield's Success Principles and Dr. Mitchell Mays' Mind Gate Processes of Empowerment.
In Just Days, You'll Learn How To:
– Overcome Anxiety, Demolish Fear and Design your road-map to success.

– Take 100% control over your life and results.

– Release limiting beliefs and negativity from the past.

– Create a clear vision for your life.

– Align your passions with your personal & professional life.

– Utilize visualization and meditation to create clarity and power.

– Trust your gut instincts and listen to your intuition.

– Attract people, wealth and abundance into your life.

– Be present, positive and mindful each day with powerful morning and evening routines.

– Relax, recharge and rejuvenate your body and mind.

– Network with a powerful group of supporters and establish lifelong friendships.
Awake Empowered Success
During this Transformative Event, you will align your Passions with your Personal and Professional life by learning how to:
– Get rid of fear and anxiety once and for all.

– Utilize your most powerful asset, "your imagination" to achieve your biggest goals.

– Take more inspired action so you can recognize and act on opportunities.

– Create new successful habits while replacing habits that no longer serve you.

– Attract people, health, wealth and abundance into your life.

– And so much more…
---
At Awake Empowered Success Training
not only will you experience breakthrough results,
you'll build a support community of like-minded driven people…
goal setters, go-getters and action takers of the world.
Meet Your Trainers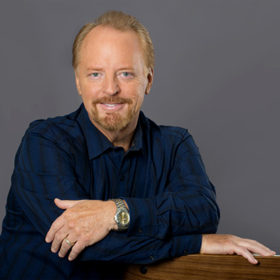 Dr. Mitchell B. Mays
Author, Speaker, Trainer, Hypnotherapist, Chiropractor
International #1 Best Selling author of MIND GATE: Demolish Fear, Overcome Anxiety and Create the Life You Want, Dr. Mitchell Mays has coached and worked with patients and clients for nearly forty years as a chiropractor, health coach and certified hypnotherapist. He has led transformational workshops and seminars on self-mastery and maximizing human potential since 1987 and is a powerful facilitator coaching people into breakthrough experiences.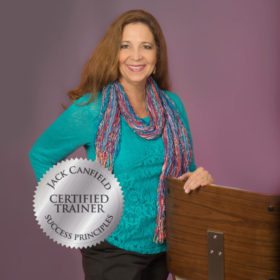 Terri Mays
EFT Practitioner, Hypnotherapist, Radical Forgiveness Life Coach
A Jack Canfield Success Principles Certified Trainer and Advanced EFT Practitioner, Certified Hypnotherapist, Radical Forgiveness Life Coach and Certified Massage and Reiki Therapist. Terri has worked alongside her husband Dr. Mitchell Mays for over 22 years in their Chiropractic and Hypnotherapy Clinic, specializing in Mind Body healing. Together they conduct seminars and trainings that create a powerful positive and transformative experience in clients' personal and professional life.
WE OFFER SATISFACTION GUARANTEE:
Once the Training starts, we offer a "satisfaction guarantee". If you complete the entire Awake Empowered Success Training and you are not thoroughly convinced that Awake Empowered Success Training is worth much more than the price of tuition, simply let Dr. Mitchell or Terri Mays know before you leave to return home, and we'll refund your full tuition amount. Period.
(209) 368-1895
If you still have questions, call us today and get ready for the ride of your life!